At Pitch45, we understand the importance of high-quality roof coverings and are invested in assisting you to select the appropriate roof covering for your property.
If a roof covering is not installed correctly and securely, it can be blown off during the Cape Town high winds.
There are many different kinds of roof coverings found on the market to suit your particular needs: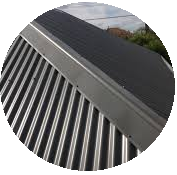 Colorbond
Colorbond is a unique ultra-steel that comes in 22 different colours. However, the majorly used colours are Dove Grey and Charcoal.
Your colour choice is dependent on your chosen theme for your home or something that complements your other building choices. It is a popular technique to match your colours to your gutter, fascia and downpipes made from colourbond steel.
The unique corrosion inhibitive primer in the paint system contributes to excellent dirt resistance and superiorly withstands colour fading.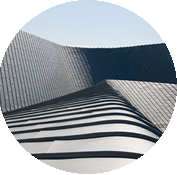 Rheinzink
Rheinzinc is our trademark name for titanium zinc alloy which is manufactured in the form of a thin gauge sheet metal used for roofing, façade cladding and roof drainage. Rheinzinc offers great protection against corrosion and outdoor wear. Rheinzinc is produced in coils, cut to size on site and then fixed with concealed fixings.
This titanium zinc is made in Germany. Rheinzinc offers timeless beauty, freedom from maintenance and reliable protection for generations to come. Let yourself be inspired.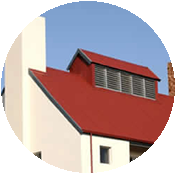 Chromadek
Chromadek is available in 14 different colours for you to choose from. Chromadek offers great versatility for roofing and can be used for various building constructions like shopping malls, warehouses and residential homes.
Chromadek can reduce the heat factor in your home to up to 8%, while the paint used is measured according to its capability to maintain gloss, colour and film integrity.
To keep chromadek in great condition, you need to maintain it by washing it periodically with water and a mile detergent. This will prevent the accumulation of corrosive debris such as leaves, dirt and pollution fallout.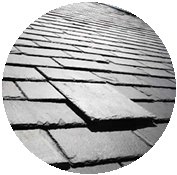 Slate roofing
Slate roofing is one of the most natural stone products. Slate gives off a beautiful and unique appearance and provides longevity. Slate is available in varying sizes, colours and thickness. Slate tiles are mostly fire resistant, unlike many other roof coverings. Slate tiles portray sophistication and elegance which makes them stand out from the rest.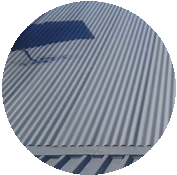 IBR / Corrugated roof sheets
IBR and Corrugated Roof Sheets are available in a wide range of materials displaying various property structures. IBR roof sheeting is available in standard lengths of 1,5 to 14 meters, although lengths of up to 20 meters can be requested.
IBR and Corrugated Roof Sheets are fixed with screws. IBR, Corrugated and Kliplok are all different types of roof sheets, with Kliplok requiring the least maintenance and least chance of your roof leaking.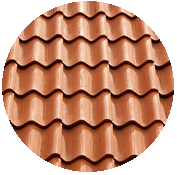 Roof Tiles
Roof tiles can be found in a full range of cement and clay tiles and are available in a vast variety of colours and profiles. Cement tiles are a cost-effective and low maintenance way of maintaining a roof covering.
Concrete tiles are made of Portland cement, sand and water in varying proportions. There are different types of combinations for securing the different types of roof tiles using nails, wire, tie strapping and clips.
Roof tiles can also be made using terracotta, slate or clay.